Anders W. Berthelsen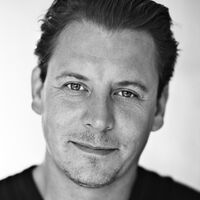 Date of Birth
September 28, 1969
Birthplace
Rødovre, Denmark
Anders Wodskou Berthelsen is a actor based in Denmark.
He's famous for his major roles in TAXA and Krøniken. He also have a major role in Mifunes sidste sang (1999), Italiensk for begyndere (2000), Kongekabale (2004), Drømmen (2006), Der var engang en dreng (2006), Den sorte Madonna (2007), Det som ingen ved (2008) and Klassefesten (2011).
In Forbrydelsen he plays Robert Zeuthen. He is a starring cast member in the third season.
Ad blocker interference detected!
Wikia is a free-to-use site that makes money from advertising. We have a modified experience for viewers using ad blockers

Wikia is not accessible if you've made further modifications. Remove the custom ad blocker rule(s) and the page will load as expected.