Detective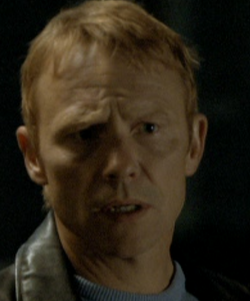 Appeared in
{{{Appearances}}}
Mentioned in
{{{Mentioned}}}
Job
Detective
Copenhagen Police Department
Date of birth
{{{Birth}}}
Origin
Copenhagen, Denmark
A Detective is an unnamed recurring character in the first season. He is played by guest star Peter Gilsfort. He is a detective in the Copenhagen Police Department. He reports the discovery of Nanna Birk Larsen's possessions to Detective Chief Inspectors Sarah Lund and Jan Meyer.[1]
On Saturday 8 November he announces the arrival of the man from the allotments used by murder suspect Rama. He also does a background check on Theis Birk Larsen and discovers that he was linked to the death of a drug dealer. He warns Lund that Theis may be a danger to Rama.[2]
References
Edit
Ad blocker interference detected!
Wikia is a free-to-use site that makes money from advertising. We have a modified experience for viewers using ad blockers

Wikia is not accessible if you've made further modifications. Remove the custom ad blocker rule(s) and the page will load as expected.