Doctor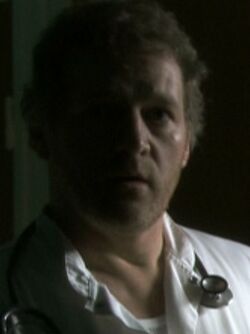 Appeared in
{{{Appearances}}}
Mentioned in
{{{Mentioned}}}
Date of birth
{{{Birth}}}
Origin
Copenhagen, Denmark
Doctor is a minor character in the first season. He is played by guest star Mogens Holm. He is an emergency physician and treats murder suspect John Lynge for a pneumothorax, head injury and internal bleeding following his jump from an apartment window. He advises the police that Lynge's condition is critical and that he cannot be questioned until stable.[1]
References
Edit
Ad blocker interference detected!
Wikia is a free-to-use site that makes money from advertising. We have a modified experience for viewers using ad blockers

Wikia is not accessible if you've made further modifications. Remove the custom ad blocker rule(s) and the page will load as expected.