Jonatan Spang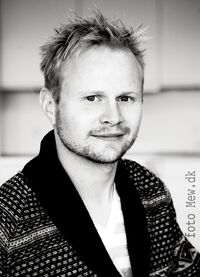 Date of Birth
February 8, 1978
Birthplace
Gladsaxe, Denmark
Jannik Kåre Jonatan Spang Olesen is a actor based in Denmark.
He started out as stand up comedian, and went to acting school in Aarhus. He played Lars von Trier in De unge år (2007), Alle for én (2011) and Over Kanten (2012). He directed his own movie Talenttyven in 2012.
In Forbrydelsen he plays Kristoffer Kamper. He is a starring cast member in the third season.
Ad blocker interference detected!
Wikia is a free-to-use site that makes money from advertising. We have a modified experience for viewers using ad blockers

Wikia is not accessible if you've made further modifications. Remove the custom ad blocker rule(s) and the page will load as expected.