Nikolaj Lie Kaas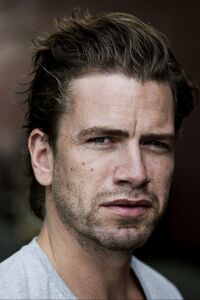 Date of Birth
22 May, 1973
Birthplace
Rødovre, Denmark
Nikolaj Lie Kaas is a actor based in Denmark.
He's the son of late actors Preben Kaas and Anne Mari Lie. He made his debut as an actor in 1991 in the movie Drengene fra Sankt Petri. Recently he has appeared in Beast, Dirch, Orla Frøsnapper, The Whistleblower and in Angels & Demons. He's married to Anne Langkilde and have two children.
In Forbrydelsen he plays Mathias Borch. He is a starring cast member in the third season.
Ad blocker interference detected!
Wikia is a free-to-use site that makes money from advertising. We have a modified experience for viewers using ad blockers

Wikia is not accessible if you've made further modifications. Remove the custom ad blocker rule(s) and the page will load as expected.