Olav Christensen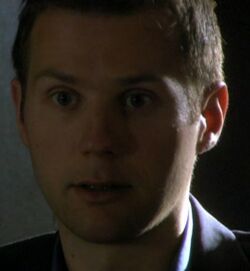 Appeared in
{{{Appearances}}}
Mentioned in
{{{Mentioned}}}
Date of birth
{{{Birth}}}
Origin
Copenhagen, Denmark
Olav Christensen is a recurring character in the first season. He is played by guest star Kristian Ibler. He is an administrator in the Copenhagen education department. He supplies the personnel files from Frederiksholm College to the police and Deputy Mayor Troels Hartmann.[1] He is ambitious and has previously been unsuccessful in applying for the directors job. He is implicated in withholding the file of Rama from the police by Rie Skovgaard. Hartmann pledges to start an inquiry into the missing file and Christensen panics. He calls whoever he gave it to and asking for it back.[2]
References
Edit
Ad blocker interference detected!
Wikia is a free-to-use site that makes money from advertising. We have a modified experience for viewers using ad blockers

Wikia is not accessible if you've made further modifications. Remove the custom ad blocker rule(s) and the page will load as expected.