Older resident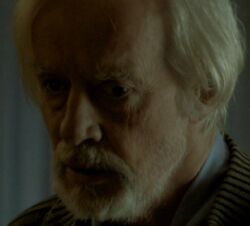 Appeared in
{{{Appearances}}}
Mentioned in
{{{Mentioned}}}
Date of birth
{{{Birth}}}
Origin
Copenhagen, Denmark
Older resident is a minor character in the first season. He is played by guest star Bent Børgesen. He witnesses Rama carrying a girl from his home out to his car where a friend was waiting for him on the night of the disappearance of Nanna Birk Larsen. He reluctantly volunteers the information to Detective Inspector Sarah Lund after initially claiming that he saw Rama disposing of rubbish when Rama's neighbours were canvassed.[1]
References
Edit
Ad blocker interference detected!
Wikia is a free-to-use site that makes money from advertising. We have a modified experience for viewers using ad blockers

Wikia is not accessible if you've made further modifications. Remove the custom ad blocker rule(s) and the page will load as expected.