Producer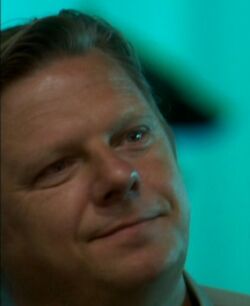 Appeared in
{{{Appearances}}}
Mentioned in
{{{Mentioned}}}
Date of birth
{{{Birth}}}
Origin
Copenhagen, Denmark
A Television Producer is an unnamed minor character in the first season. He is played by guest star Ulver Skuli Abildgaard. He produces the debate between Mayoral Candidate Troels Hartmann and incumbent Pouls Bremer.[1]
References
Edit
Ad blocker interference detected!
Wikia is a free-to-use site that makes money from advertising. We have a modified experience for viewers using ad blockers

Wikia is not accessible if you've made further modifications. Remove the custom ad blocker rule(s) and the page will load as expected.