Robert Zeuthen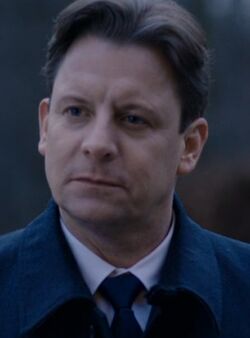 Appeared in
{{{Appearances}}}
Mentioned in
{{{Mentioned}}}
Date of birth
{{{Birth}}}
Origin
Copenhagen, Denmark
Robert Zeuthen is a major character in the third season. He is played by starring cast member Anders W. Berthelsen. He is third generation in the family corporate group Zeeland. He is in charge of the oil and shipping giant, which converts 300 billions annually. Robert is separated from Maja and has two children, Emilie, 9 years and Carl, 7 years.
Ad blocker interference detected!
Wikia is a free-to-use site that makes money from advertising. We have a modified experience for viewers using ad blockers

Wikia is not accessible if you've made further modifications. Remove the custom ad blocker rule(s) and the page will load as expected.