Torleif Hoppe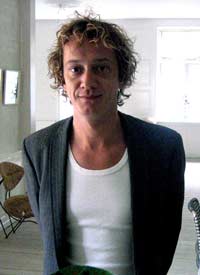 Torleif Hoppe is a writer based in Denmark. He is an episodic writer for the first and second seasons of Forbrydelsen. He has written or co-written seventeen episodes of the series. He wrote twelve episodes for the first season and five episodes for the second season. He also wrote episodes of Nikolaj og Julie and an episode of At the Faber with Forbrydelsen creator Søren Sveistrup. He co-wrote the short film Et hundeliv and wrote the short film Hundeøjne. He has also written episodes of Den som dræber. He wrote and directed the documentary D.A.D.: True Believer in 2008.
Ad blocker interference detected!
Wikia is a free-to-use site that makes money from advertising. We have a modified experience for viewers using ad blockers

Wikia is not accessible if you've made further modifications. Remove the custom ad blocker rule(s) and the page will load as expected.