Trine Pallesen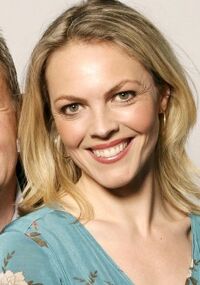 Date of Birth
19 June, 1969
Birthplace
Copenhagen, Denmark
Trine Pallesen is an actress based in the Denmark.
She's the daughter of actors Per Pallesen and Kirsten Peüliche. She made her debut as an actress in 1986 in the movie Ballerup Boulevard . She's most famous for her role in the Emmy-winning TV series Rejseholdet. She's also in the movies Pakten, Ulvepige Tinke and Tempelriddernes skat II and in the TV series Strisser på Samsø and the Danish soap opera 2900 Happiness.
In Forbrydelsen she plays Karen Nebel. She will be a starring cast member in the third season.